To cultivate a corps of mindful, inclusive, and effective leaders.
About IEL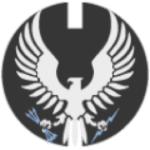 The Institute for Esports Leadership is a volunteer-run organization advancing the use of esports to develop leadership. We believe that esports offer opportunities to practice critical leadership skills including team building, communication, strategy development, and self-discipline.
Esports are as valuable for teaching leadership skills as physical sports, and in an era where more people are working on geographically distributed teams, and coordinating intellectual, rather than physical labor, esports may even have some advantages over physical sports.
The esports industry is at an inflection point where the most successful organizations are no longer led by hobbyists, but by professionals. Management and leadership are crucial to succeed in this evolving environment. We study and promote the intersection of esports and leadership, for the benefit of both.