To cultivate a corps of mindful, inclusive, and effective leaders.
About IEL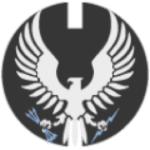 The Institute for Esports Leadership is a volunteer-run organization advancing the use of esports to develop leadership skills. We believe that esports offer opportunities to practice critical leadership skills including team building, communication, strategy development, and self-discipline.
Esports are as valuable for teaching leadership skills as physical sports, and in an era where more people are working on geographically distributed teams, and coordinating intellectual, rather than physical labor, esports may even have some advantages over physical sports.
IEL organizes events and programs for students and practicing professionals to provide opportunities to practice these critical skills and have fun doing it.